Andy Swindell
Keyboards-Lead Vocalist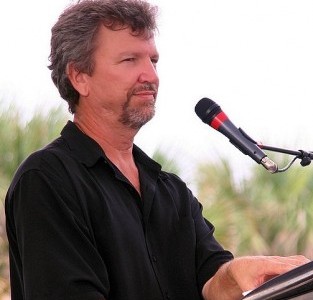 Andy Swindell, the keyboard player, loves to play music and entertain. Just ask anyone who has spent any time with him.A native of Durham, Andy began piano lessons at the age of eight. His music teacher quickly realized that he was not particularly interested in classical music, so she cleverly gave him boogie-woogie and ragtime pieces to keep his interest. Today, he is still playing many of the same licks he learned at that time.
When The Beatles invaded America, Andy wanted more than anything to play in a band – just like many kids of his era. It seemed like a great way to meet girls! The opportunity presented itself when an organ player with a local band offered to sell Andy his combo organ on the "easy payment plan." Soon, Andy was playing "Light My Fire" and other rock pieces of the day which featured lots of fine organ players.
Durham was a culturally diverse town, and exposure to the wonders of black music could not be avoided. WSSB and WKIX would play R&B hits along with the standard top 40 songs. That powerful rhythmical influence changed Andy's tastes forever, creating a love for what eventually came to be called "beach music" to go along with his rock-and-roll roots. This melting pot of influence can be heard in everything Andy sings and plays.
Through the years, Andy has become proficient on drums, bass and guitar as well as keyboards, having played multiple instruments on many beach music recordings. Additionally, he has won awards for songwriting in several national competitions (see CDBaby.com). Still, his first love is performing live.
Andy met Craig Woolard in the early seventies, and had the pleasure of working with him from 1992 until 2001 in The Embers. According to Swindell, "It's great to be back playing with Craig. He's such a good guy, a natural entertainer, and a tremendous singer. I'm happy he is doing so well. And the band is terrific! What fine players and good guys!"