Stephen Pachuta
Trumpet-Vocalist-Keyboards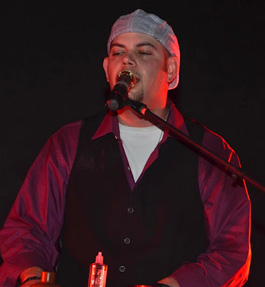 Stephen Pachuta, formerly of The Coastline Band and The Main Event Band, is now playing trumpet for The Embers. His formal training in music school, as well as four years of playing in Beach music bands, has made Pachuta a sought after musician both on stage and in the studio.
As a section player, most of his studio work is recorded with Saxophone player, Butch Barnes of the Band of Oz. Together they do the arrangements and recording to create that well-known sound of the 'Carolina Horn Section' on many beach music hits.
Pachuta has recorded with The Rickey Godfrey band, Band of Oz, Coastline Band, Big John Thompson, Dink Perry, Tin Tymes and many others. His trumpet playing is heard on Beach music labels one20inc, Ripete, and KHP Productions.