Craig Woolard
Lead Vocals-Saxophone, Tenor, Bari, Alto, Soprano-Flute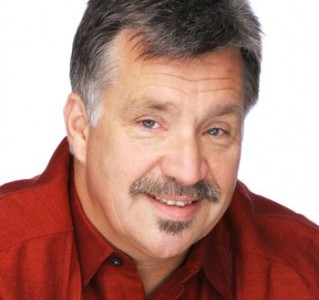 Craig has won many accolades with The Embers, and is proud of his tenure with the group as Lead Singer & Front Man. A veteran of the music industry since he was 14 years old, Craig has performed for Presidents, governors, and ambassadors (Including governors of NC, as well as Elizabeth Dole's and former President Clinton's inaugurations); appeared on stage with famous groups as The Four Tops, The Temptations, the Rolling Stones, the Beach Boys, plus backed up artists as Jeff Cook, Percy Sledge, Archie Bell, THE BLUES BROTHERS, Chuck Jackson, Donnie Ray, Ms. Jody, EDDIE FLOYD, GENE CHANDLER, Eddie Cornelius, Jerry Butler, and Alabama. He has played such events as the 100th Celebration of The Wright Brothers at Kitty Hawk. His music has been heard from the Caribbean, to New York, to California, Chicago, Atlantic City and as far away as Hawaii and Europe and is loved in Nassau and St Thomas for his annual appearance at Senor Frogs. For the past 10 years, he has co-hosted the acclaimed the Carolina Beach Music Awards (affectionately known as the "CAMMYS") held each November at the Alabama Theatre in Myrtle Beach. And once again, Craig was the GRAND MARSHALL for the ever so popular SOS parade held each spring at Myrtle Beach, SC. He recently worked with Petty Enterprises producing a Beach Music CD to benefit Victory Junction, a camp for seriously ill children, as well as a TV show spotlighting Beach Music.
In 2011, in honor of his contributions to his industry, Craig was inducted into the CBMA Hall of Fame.
On May 7, 2005, the CWB performed right on the racetrack at the Darlington Dodge 500 in front of 120,000 NASCAR and Beach Music Fans! But there's more – Craig was honored to be invited to sing the NATIONAL ANTHEM at the race, which was aired on FOX TV for Millions of people!
As further recognition for his accomplishments throughout his career, Craig has received the following awards:
Entertainer of the Year – 2 wins
Male Vocalist of the Year – 13 wins
Group of the Year (2 wins)
Song of the Year – 2 wins "LOVE DON'T COME NO STRONGER" and "I'VE GOTTA FEELING" (Cammys)
Best Duo for "CRUISIN'" with Marsha Handcock *Cammy Awards)
Producer of the year 2002 (Cammy Awards)
Collaboration of the Year 2002 (Cammy Awards) – 'THAT'S SUMMERTIME TO ME"
Song of the Year 2002 and 2004 (Cammy Awards)
Male Vocalist 2002 (Rhythm & Beach Awards)
Song of the Year 2002 (Rhythm & Beach Awards)
#1 Song in 2002 (Rhythm & Beach Awards)-"Love Don't Come No Stronger"
Other awards while with The Embers include: Most Charted Songs, Entertainer of the Year, Group of the Year, Blues Song of the Year; the list goes on and on…
Furthermore, Craig is one of the most loved entertainers in Beach Music today. He will go out of his way to help his many fans…singing at a five-year-old's class birthday party, entertaining at a school function, performing for a Christian Businessman's Luncheon, or at a Fundraiser for a person in need. You may see his daughter on stage with him at many shows, and his son (who appeared with him since he was in diapers) is performing with him and writing songs as often as he can!