Gerald Davis
Bass Guitar-Vocals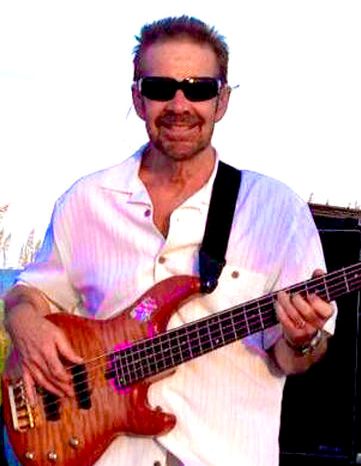 He started singing in church at age 5, learned to play guitar by age 7, and joined his first band at 15. After college, he moved to California, played in a group with R&B singer, Al Wilson (Show & Tell), worked a fulltime house gig in a Riverside Ca nightclub, jammed regularly with singer/guitarist, Sammy Hagar (lead singer with Van Halen), and landed a singing contract with Liberty Records. He also played on an album project recorded at A&M Records produced by Motown Legend, Marvin Gaye.
In 1976 Gerald returned to NC and joined the Embers, spending the next 30 years performing all across the US and Canada, sharing the stage with groups such as the Temptations, 4 Tops, 4 Seasons, Beach Boys, Ojays, Impressions, Doobie Bros, and James Brown to name a few.
In 2007, Gerald, along with other Embers formed Legends of Beach, playing all over the southeastern US, and touring with the NC Symphony's "Blue Skies, Golden Sands Tour" in 2009. In 2011 he was inducted into the Beach Music Hall of Fame. The 2016 Embers are so happy to have Gerald back in the Band!
Gerald has 2 sons, Greg and Jim, and 3 grandchildren, Blake, Brandon, and Ashlyn. He and his wife Jane reside in Wilson North Carolina.